In honour of those who have been lost. With love to those who have found a way through. You lead us.

-from The Break by Katherena Vermette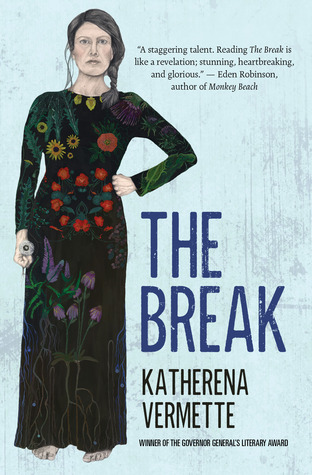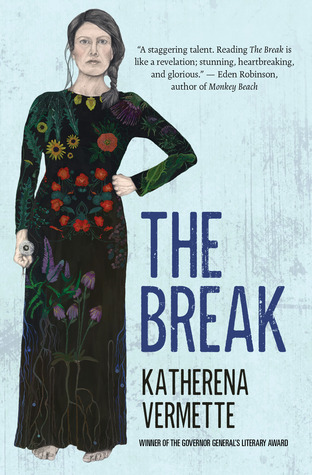 "The Break is a piece of land just west of McPhillips Street. A narrow field about four lots wide that interrupts all the closely knit houses on either side and cuts through every avenue from Selkirk to Leila, that whole edge of the North End. Some people call it nothing and likely don't think about it at all. I never called it anything, just knew it was there. But when she moved next door, my Stella, she named it The Break, if only in her head. No one had ever told her any other name, and for whatever reason, she thought she should call it something."
A staggering talent. Reading The Break is
like a revelation; stunning, heartbreaking, and glorious.

-Eden Robinson, Author of Monkey Beach
I fell into this story from the very beginning, like I was in the bodies of characters as I read, feeling the wind in their hair, the buzz of the hydro lines in their ears. The story is told in many voices, each as immersive as the one before. The many voices and their stories weave together to reveal a larger story of the community as a whole.
This story is about trauma. But it's also about what happens next. Family love. Resilience. Carrying on. Hope. It hurts to read but it needs to be read. As Candy Palmater said when she defended the book on Canada Reads in 2017, "This country is in need of healing in a way that it has never been before. And this book is the book that could heal a nation."
About the Author
Katherena Vermette is a Métis author from Treaty 1 territory. She lives in Winnipeg, Manitoba. Her first book, North End Love Songs won the Governor General's Literary Award for poetry. The Break was her first novel. It was shortlisted for the Governor General's Literary Award and was a 2017 Canada Reads finalist.
She is also the author of the series of graphic novels
and a second collection of poetry called River Woman.
Find out more about Katherena Vermette on her website: www.katherenavermette.com
Read this book. I'd love to hear what you think of it.
Until next week,
Laurie
Laurie MacNevin, HF Associate Editor
Laurie is an editor, writer, and researcher. Her deep love of stories led to an Honours degree and a Master's degree in English Language and Literature from the University of Windsor. Originally from Southern Ontario, Laurie has lived in Manitoba for more than ten years, exploring the stories, landscape, plants, and people of some of the most remote parts of the province including three years in Churchill and two years in God's Lake Narrows First Nation. Laurie and her family now live on an acreage outside of Carberry.
Check Out Our Books:
Not a member of our FREE Book of the Month Club yet? What are you waiting for?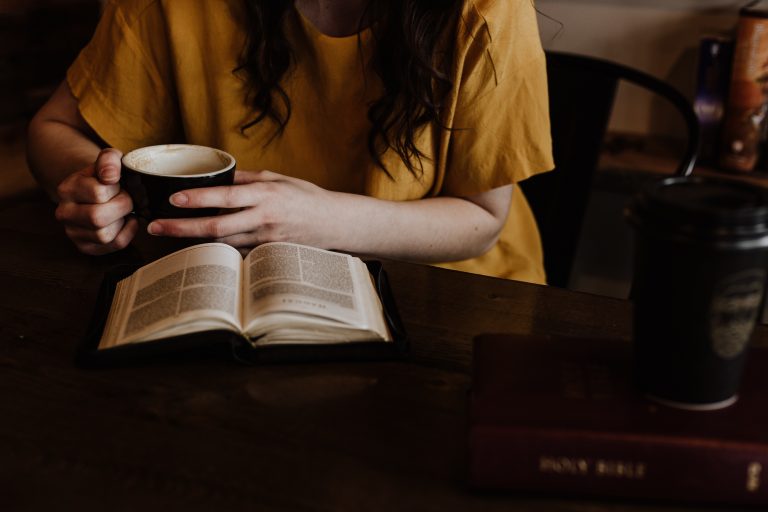 Want a chance to win a free book written by a different Canadian author? Join our Free Book of the Month Club! Every month we review a book by a Canadian author and give it away to one of our email subscribers. Our goal is to share the work of other Canadian authors to help readers find other writers.