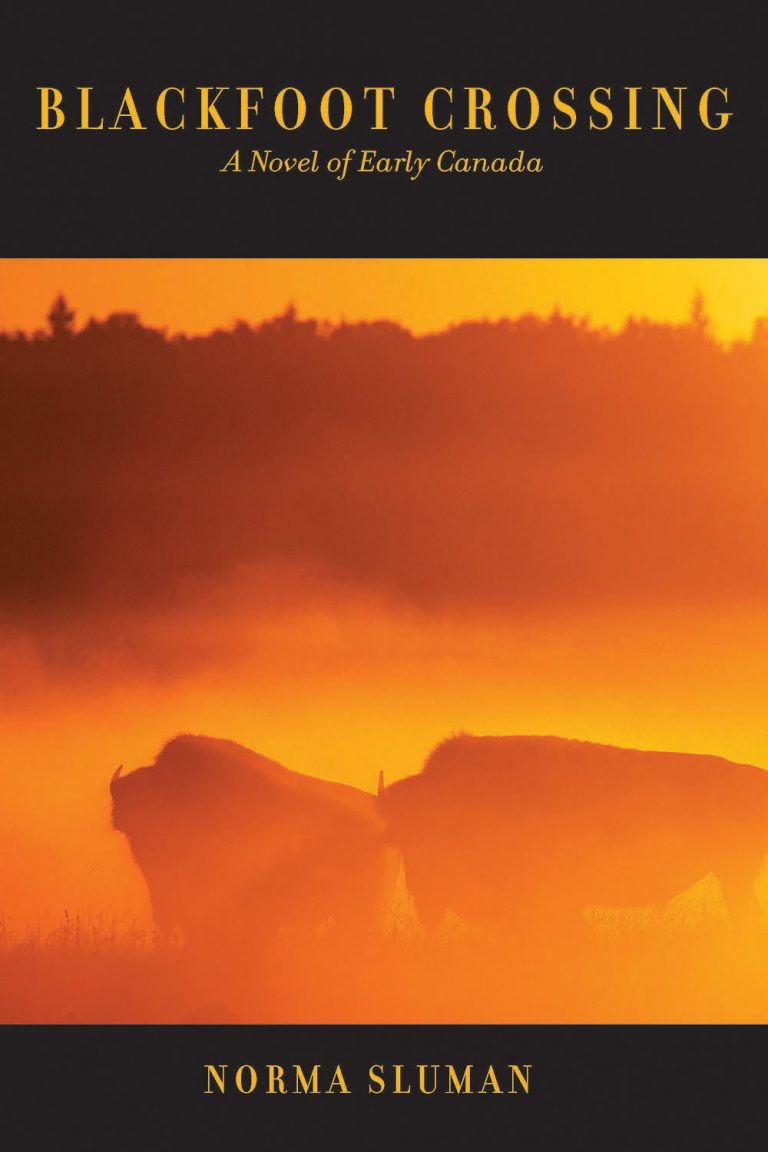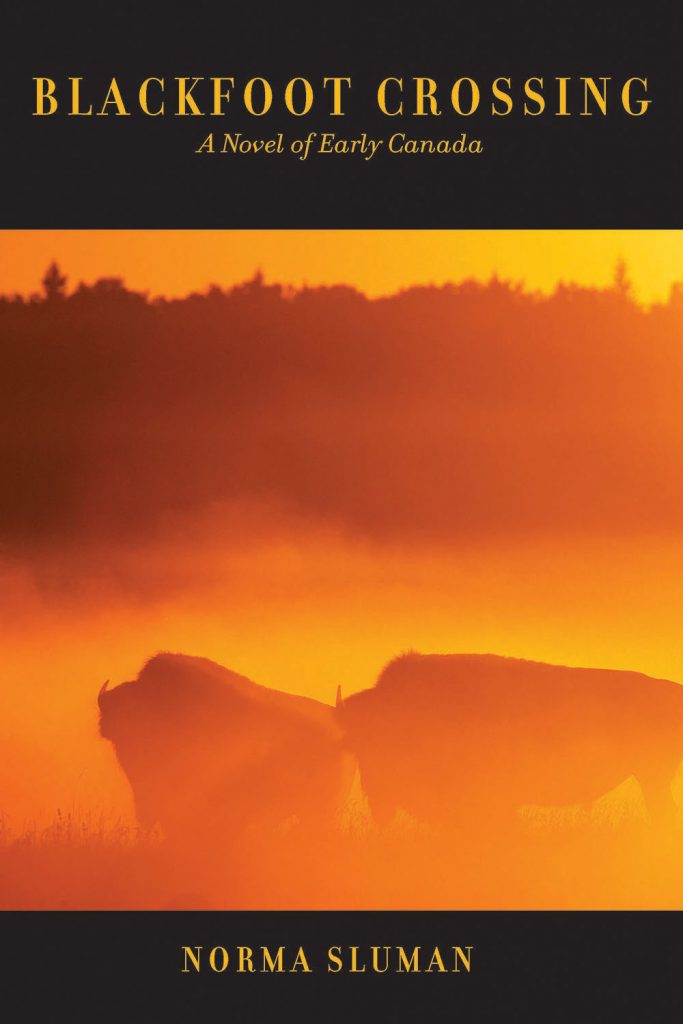 The Ryerson Fiction Award runner-up for 1959-60.
Blackfoot Crossing is several stories in one. It is a love story wherein two young people seek and find fulfillment in one another. And, a dispassionate look at a period long obscured by hokum and flag-waving, regarding the winning of the Canadian west – events which took place prior to, during and immediately following the occupation of what is now southern Alberta by the North West Mounted Police (NWMP). Scroll down for more description.
BUY BLACKFOOT CROSSING AT THE ONLINE RETAILERS BELOW
This is also a story of a people, who in 1874, had to face the very thing we ourselves may face tomorrow; of being confronted by aliens far more powerful and advanced than themselves. People, whose deep-rooted and cherished beliefs are suddenly meaningless: people, whose life-long conditioning to their environment becomes irrelevant, and whose very existence is irrevocably altered. So too, it is the story of Crowfoot, Chief of the Blackfoot Confederacy, a man who faced all this and tried to find an answer.
BUY BLACKFOOT CROSSING AT THE ONLINE RETAILERS BELOW
---