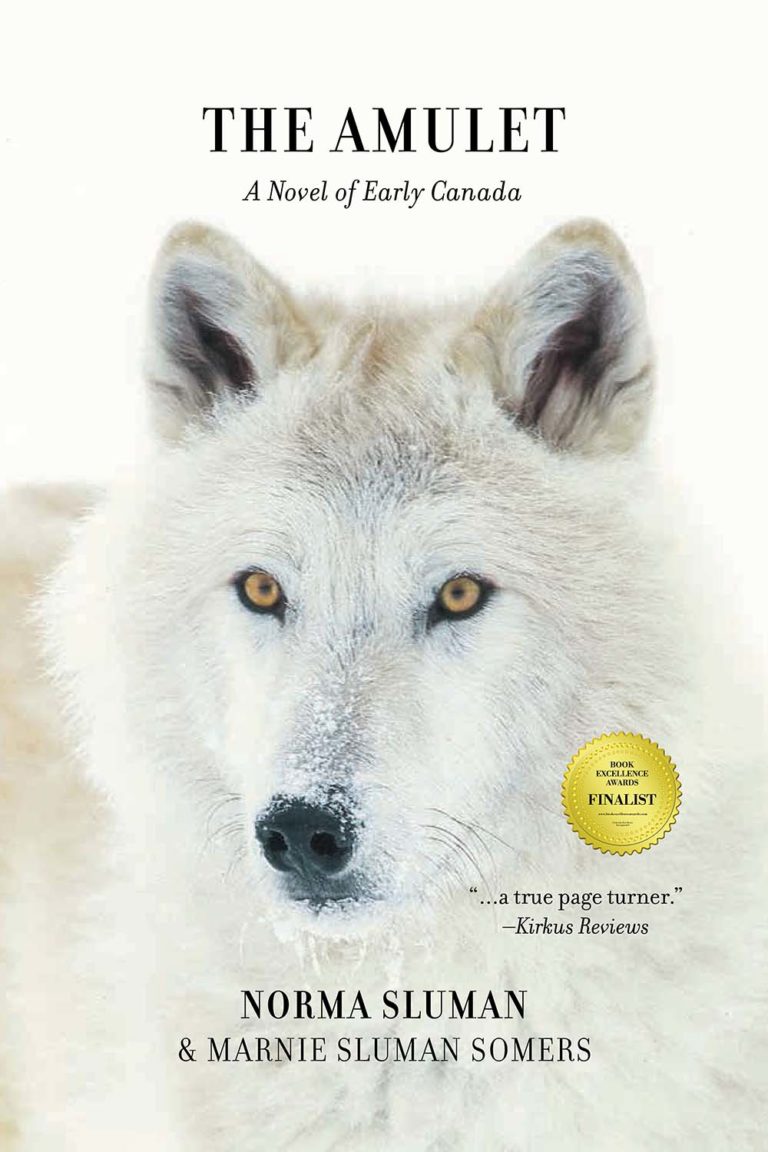 …remains gripping to the very last page. …fans of Diana Gabaldon's Outlander series will discover a comparable treat here … a true page turner.

Kirkus Reviews
Click here to read the full Kirkus Review


The Amulet tells the story of life-altering tension during negotiations of treaty terms and conditions between the Canadian government and the prairie indigenous peoples.. The conflict escalates, leading to the infamous 1885 North West Rebellion in the District of Saskatchewan.

In 1884, Scottish trader Ian McNab of Saskatchewan impetuously marries Catherine, a girl half his age from eastern Ontario. Intent on settling into a prosperous life on the prairies, McNab refuses to acknowledge the winds of social and political change blustering across Canada. As tensions rise their new home of Pounding Lake, the McNabs find themselves in grave danger in this hauntingly beautiful, yet unforgiving land.

Scroll down to read more of the book's description and reviews…
Our book is perfect for readers who enjoy stories with both fictional and real characters interwoven with historical events which arose during the formation of a new nation. You can get a copy of this award winning book through ANY of the online retailer links on our website!
BUY THE AMULET AT THE ONLINE RETAILERS BELOW
A small North West Mounted Police detachment is assigned to keep the peace as the Big Bear band of Plains Crees is coerced into making camp at Pounding Lake.
By withholding winter rations, an unscrupulous Indian Agent is intent on forcing the volatile Big Bear band into accepting a reservation being offered by the Government.
Jay Clear Sky, Cree interpreter between the band and the agent, befriends Catherine McNab. Out of concern for her safety, he gives her his sacred Amulet to protect her from harm.
A long and bitter winter worsens the situation as the starving Indians are alternately provoked by the Agent and refused the barest of essentials. Who can survive under such conditions?
Predictably, the conflict ignites a crisis, not only changing lives — changing the course of Canadian history.
News Flash: this book is a finalist in the 2021 International Book Excellence Award – Historical category!
BUY THE AMULET AT THE ONLINE RETAILERS BELOW
---
Here's what other readers are saying abut this award-winning book!