Photo by Bruce Dixon on Unsplash
Do the stories we tell reflect the world as it truly is or did we just start off with the wrong story?

-Thomas King, from The Truth About Stories
I'm reading Thomas King's The Truth About Stories. I'm not finished reading this book yet so I'll save my thoughts on it for another day, but I will say that I love the experience of reading Thomas King. I love his wit, his ability to turn something upside down so I see it in a new way, his way of putting ideas into words so they sit in my heart differently than they did before.
Another wonderful thing about Thomas King is how he shares the people who shape his ideas. His ideas never stand alone, they are interwoven with the stories of others. This sharing means that his readers can find those stories for themselves and allow them to shape their own experience and understanding of the world.
Below I've shared five books (and their authors) which I discovered because of Thomas King. I'll be reading these books over the next few months. I hope you'll join me!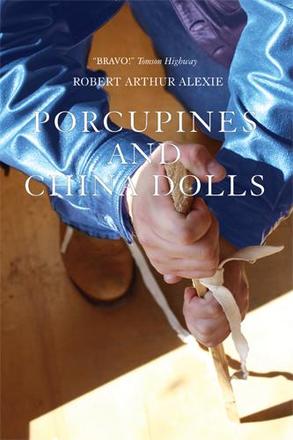 Porcupines and China Dolls by Robert Alexie
James Nathan and Jake Noland have been best friends for life. After finishing mission school, they return to their Gwich'in community in the Northwest Territories. But the memories and events of what happened at that school follow them home.
Robert Arthur Alexie was born and raised in Fort McPherson in Canada's Northwest Territories. He became the chief of the Tetlit Gwich'in of Fort McPherson, served two terms as vice president of the Gwich'in Tribal Council and helped obtain a land claim agreement for the Gwich'in of the Northwest Territories. He now lives in Inuvik.
The Sharpest Sight by Louis Owens
The Sharpest Sight was Louis Owens' first novel. "Part murder mystery and part … vision quest" (Kirkus Reviews) the novel begins with Attis McCurtain as his murdered body floats down the river. The story follows Attis' own journey and that of his younger brother Cole as he tries to solve his brother's murder and find himself in the process.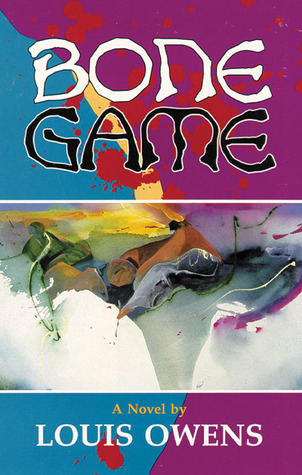 Bone Game Louis Owens
The Bone Game is the sequel to Owen's The Sharpest Sight. It is a murder mystery that follows Cole McCurtain, a mixed blood professor of Indian Studies at the University of California, and his family as they try to unravel the truth.
Louis Owens was a novelist and scholar of Choctaw, Cherokee, and Irish-American descent. He was a scholar of John Steinbeck and "Native American Studies" at the University of California.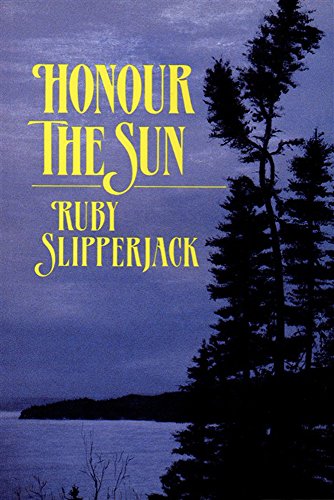 Honour the Sun by Ruby Slipperjack
Honour the Sun follows the seasonal journals of a young girl named "The Owl" through her carefree childhood and the growing sorrow and despair of her teen years, to the hope she finds in her mother's words, "Honour the sun, child, just as it comes over the horizon. Honour the sun, that it may bless you come another day."
Ruby Slipperjack was born in Whitewater Lake, Ontario, where she was raised on traditional stories and crafts. Slipperjack attended Shingwauk Residential School in Sault Ste. Marie and high school in Thunder Bay, Ontario. She earned her B.A. and B.Ed. from Lakehead University in 1989. Slipperjack is also an accomplished painter. Ruby is from the Fort Hope Indian Band in Ontario. Currently, she is a faculty member in the Department of Indigenous Learning at Lakehead University.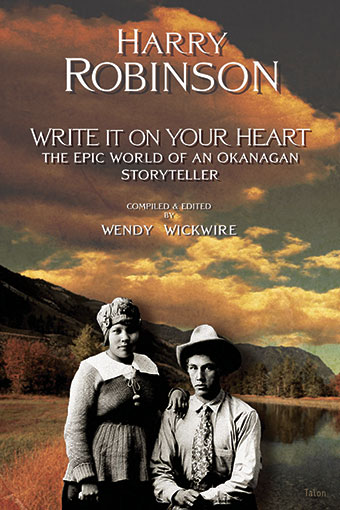 Write it On Your Heart by Harry Robinson
Write it On Your Heart is a collection of stories as told by the renowned storyteller Harry Robinson. Collected over a ten-year period, these are Indigenous stories about the origin of the world; the time of the animal people; the time before the coming of the white man; the stories of power; the prophet cult and its predictions of profound cultural and economic change; and the post-contact world. The stories were audio recorded and compiled into this book by Wendy Wickwire with the approval of Harry Robinson.
Harry Robinson was a member of the Lower Similkameen Band of the Interior Salish people. He told stories in the Okanagan language and in English. He considered himself to be one of the last storytellers of his people.
What Do You Think?
Have you read any of these books? What did you think of them? I'd love to hear your reviews. You can share them in the comments below.
Until next week,
Laurie
If you want to hear more from Thomas King check out the videos of his series of Massey Lectures "The Truth About Stories: A Native Narrative here.
Laurie MacNevin, HF Associate Editor
Laurie is an editor, writer, and researcher. Her deep love of stories led to an Honours degree and a Master's degree in English Language and Literature from the University of Windsor. Originally from Southern Ontario, Laurie has lived in Manitoba for more than ten years, exploring the stories, landscape, plants, and people of some of the most remote parts of the province including three years in Churchill and two years in God's Lake Narrows First Nation. Laurie and her family now live on an acreage outside of Carberry.
Not a member of our FREE Book of the Month Club yet? What are you waiting for?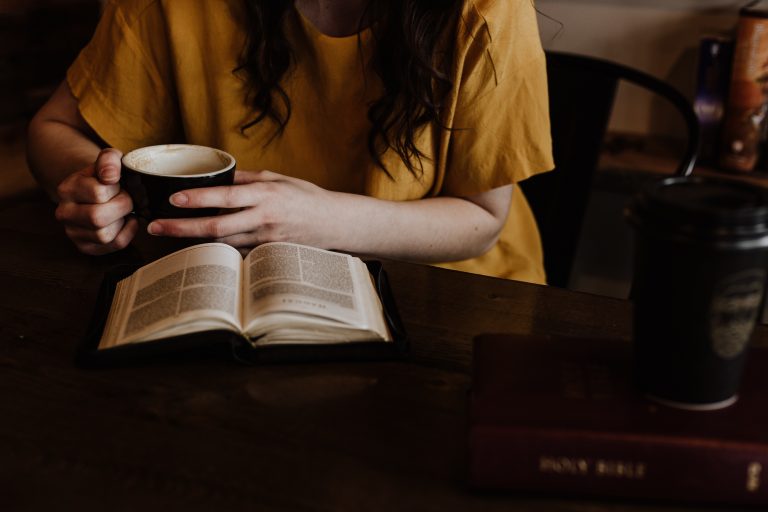 Want a chance to win a free book written by a different Canadian author? Join our Free Book of the Month Club! Every month we review a book by a Canadian author and give it away to one of our email subscribers. Our goal is to share the work of other Canadian authors to help readers find other writers.