Book Summary
Tom Thomson was created as a collaboration between the Art Gallery of Ontario and the National Gallery of Canada. The book originally accompanied an exhibition of Thomson's work and was designed to take a fresh look at Thomson's life and times. The book reproduces a large number of Thomson's works and gives an intimate picture of the kind of person this iconic Canadian artist was.
Why We Love This Book
What I love most about this collection is the completeness of it. Reading it gave me a really good understanding of the kind of man Thomson was, how he felt about and interacted with the world around him.The excerpts of letters, maps, and drawings which are included gave me the kind of insight I've often wanted when I look at his paintings.
Our Favourite Images
I've spent many happy days in Algonquin Park. Thomson's deep appreciation of and attention to a place I love so much means that his paintings of Algonquin have a special place in my heart. These are some of my favourite paintings from this collection.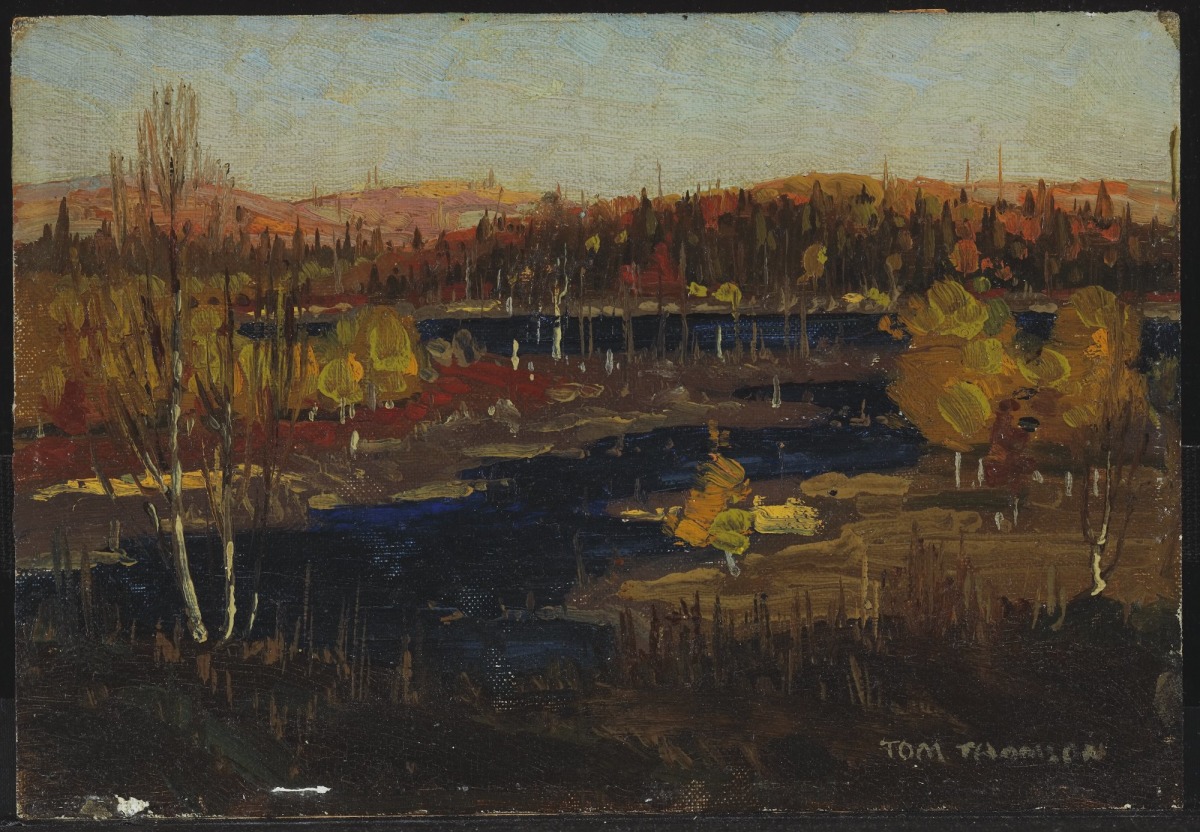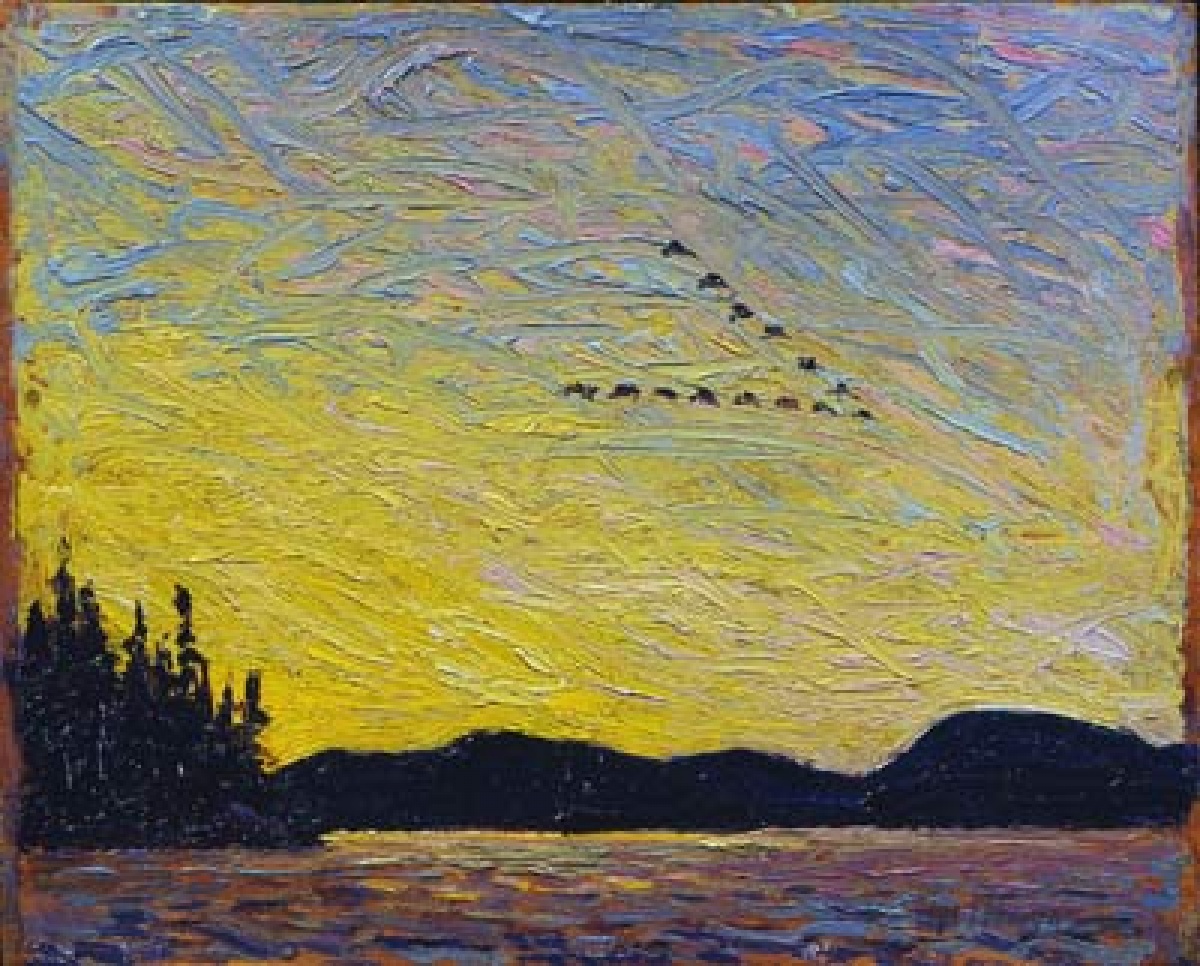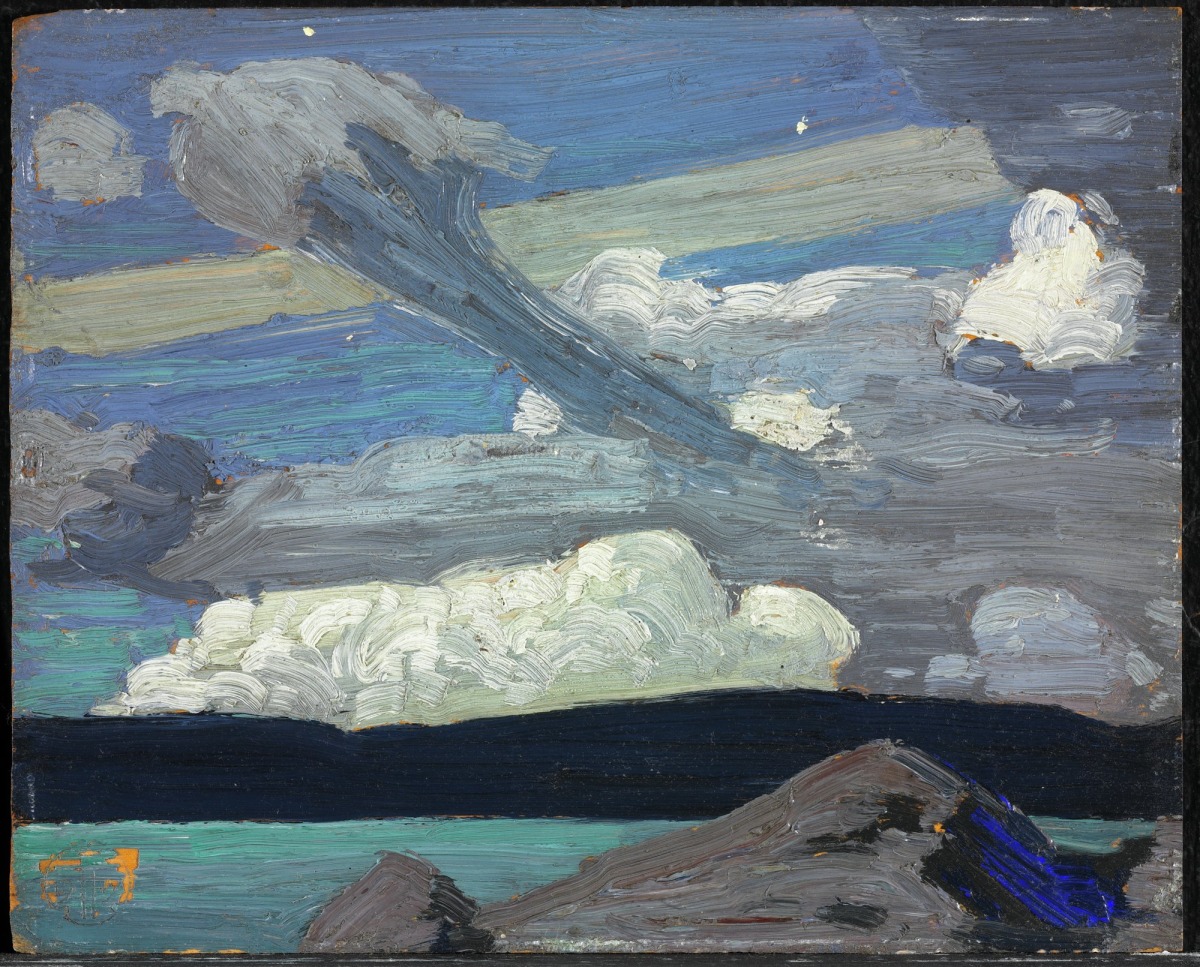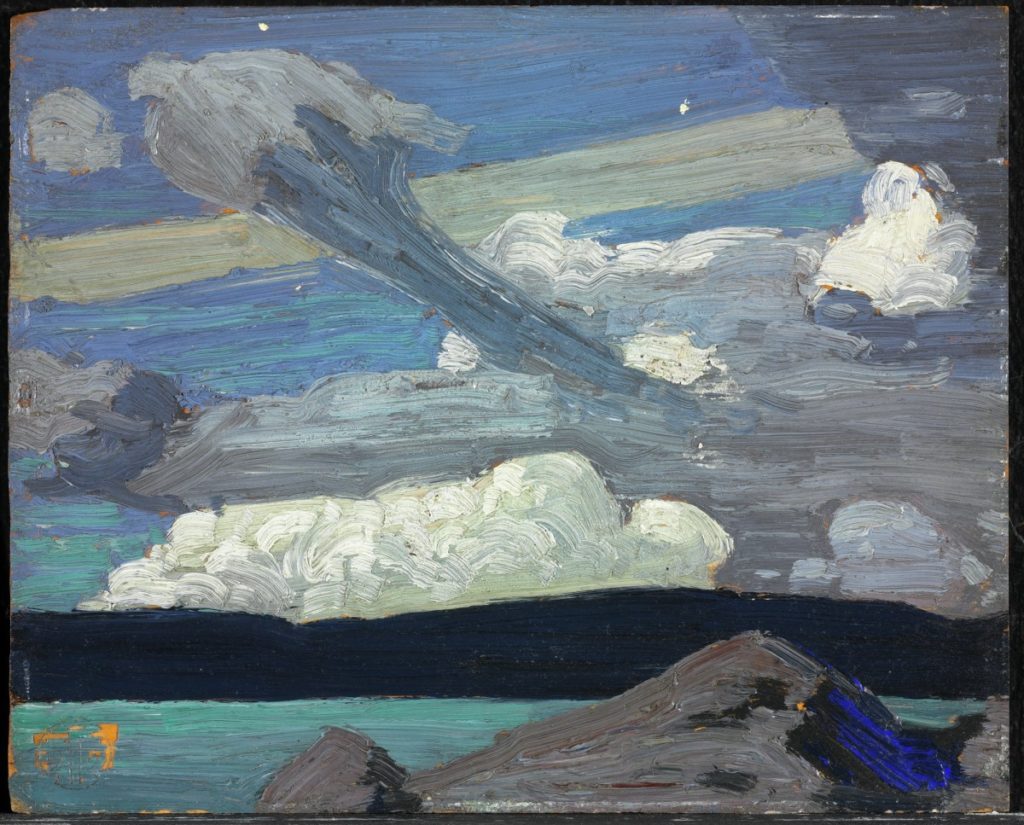 About the Artist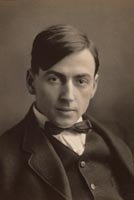 Tom Thomson was a Canadian artist. Between 1912 and 1917 he produced roughly 400 oil sketches on small wood panels and 50 larger works on canvas. His works are landscapes and focus on the trees, rocks, and lakes of Ontario. His art was deeply influential to other Canadian artists. Though he was never a member, he is often considered to be the founder of the iconic "Group of Seven." Most of his works remain in Canada and many pieces can be seen at the Art Gallery of Ontario in Toronto and the National Gallery of Canada in Ottawa.
To learn more about Tom Thomson and see more of his work check out the National Gallery's website here.
Book Details
Book Dimensions: 12 x 10 inches, 386 pages
Buy This Book: This book is no longer available to purchase.
Want a Chance to Win This Book?
On February 28th we'll draw a name from our list of Book of the Month subscribers. The winner gets this book for free. For a chance to win, join the Book of the Month Club before the end of the month.
Have you ever seen any of Tom Thomson's paintings in real life? What did you think of them? We'd love to hear from you. Let us know in the comments below.
Until next week,
Laurie
Laurie MacNevin, HF Associate Editor
Laurie is an editor, writer, and researcher. Her deep love of stories led to an Honours degree and a Master's degree in English Language and Literature from the University of Windsor. Originally from Southern Ontario, Laurie has lived in Manitoba for more than ten years, exploring the stories, landscape, plants, and people of some of the most remote parts of the province including three years in Churchill and two years in God's Lake Narrows First Nation. Laurie and her family now live on an acreage outside of Carberry.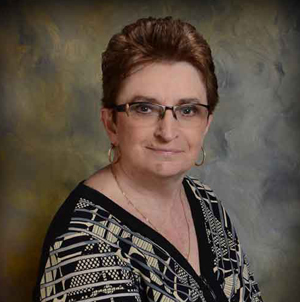 Marnie Somers, HF Co-author & Publisher
Marnie Sluman Somers was born in Toronto, she lived for ten years in Calgary, before returning to Toronto for public and high school. She moved to Winnipeg at twenty and has lived in rural Manitoba ever since. Marnie had a long career working in both the private and public sectors, during which she honed her writing skills. She became a full-time freelance writer in 1997 creating news releases, magazine feature articles, and marketing content. She currently lives on an acreage near Carberry, Manitoba with her partner, Wilf.